Is it just us or is summer in the air?  It's getting a warmer, and that renewing feeling we get as the days become brighter. We're getting inspired to clean up, refresh, and get organised.
There's nothing dreamier than sitting out on the patio or balcony with friends. Here are 10 ways to get your outdoor living space ready to welcome summer - and all those long warm days (and evenings) too.
BK 13 Swing Sofa - everyone's dream
Who doesn't dream of a Swing Sofa in the shade? Carl Hansen's untreated teak sofa hangs from ropes, and you can laze on the cushions in the shade all day.
Explore the BK 13 Swing Sofa here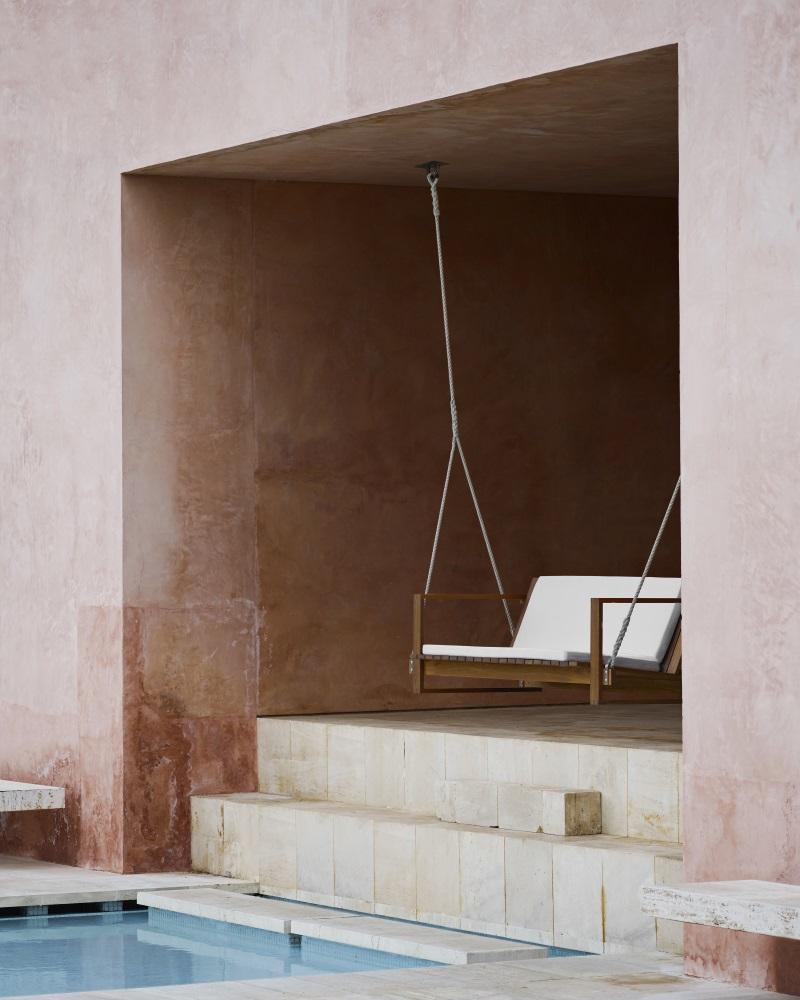 Cut Sunbed - light and comfy
With Cane-line's Cut Sunbed you can easily move round to follow the sun, with its lightweight aluminium frame, and comfy water-resistant cushions. A no hassle luxury.
Palissade Lounge Sofa – perfect for a sunny spot
Subtle curves, high-quality materials and timeless design. The Pallisade collection by HAY brings elegance to your outdoors. The sofa is the perfect spot for daydreaming in the sunshine.  
Hanging Egg Chair – Float in a timeless design
Cocoon yourself in an icon with Nanna Ditzel's Hanging Egg Chair by Sika Designs - in an outdoor version to delight.
Knoll Spark Chairs - Add colour to your space
Bring colour into your outdoors with these bright stackable chairs by Knoll - lightweight, sturdy, easy to clean, waterproof and UV-protected. These chairs are perfect for smaller spaces like rooftops and balconies.
Catania Garden Parasol - for sunny days
It's not too early to start thinking about those hot summer days when you need some shade! Keep cool with Catania Garden Parasol by Skagerak. Its hexagonal design is a pleasure to look at: timeless and durable. Combine it with the practical base to keep it stable.
Flod Dining Table - Warm terracotta
Ferm Living's dining table on its powder coated steel frame with hand made Italian tiles on the table-top is perfect for the outdoors. The tiles are set loose in the frame so any water - or split wine - runs through.
Virkelyst Sofa - as comfy outdoors as indoors
Skagerak's sofa with its comfy water-resistant cushions gives you indoor comfort in your outdoors space. 


Marset FollowMe Lamp - take light with you
Lighting can create the perfect mood in the evenings, and portable lamps make it easy. Easy to charge and carry around, choose the colour and style to match your furniture or accessories. The FollowMe lamp by Marset with its tiltable shade and plywood handle is not just attractive but practical too.
Level Coffee Table
Complete your outdoor lounge with the Level Coffee Table from Cane-line. Level is minimalistic and timeless designed by the duo ByKato. As the name Level indicates, the table has more than one level, so it can be used as a table but at the same time, it also offers the possibility for storage or decoration at the lower table top. 
Level Coffee Table - small
Level Coffee Table - large